CHICAGO PORTABLE POWER EVENTS
WHO WE ARE
Chicago Portable Power Events Inc is one of the leading generator rental enterprises in the Chicago-land area.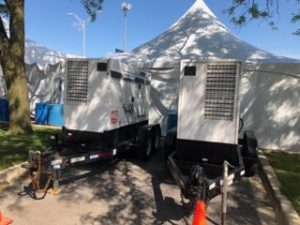 CPP offers a wide variety of portable generator sizes and output from small to truck mounted equipment. "Movie-quiet" or "hush power" units provide a reliable solution when noise reduction is vital, especially during film production, television shoots or broadcasting. Our technicians are knowledgeable experts with over decades of experience in the film industry and mobile power equipment. They are devoted to the highest quality service, prompt delivery and professionalism. We provide the same intricate attention to detail and service on every job no matter how big or small. Chicago Portable Power Events Inc has the solution to all of your generator rental needs.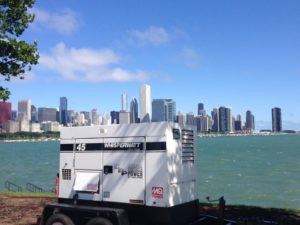 Portable Power
Electrical distribution
Lighting Solutions
Heating and Cooling
24 Hour Emergency Services
Site Planning
Delivery & Installations
Pick-Ups & Removal
Stand-by technicians
On Site Service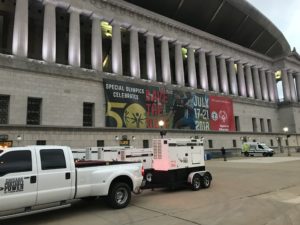 Festivals
Concerts
Film Productions
TV Productions
Power Outages
Sporting Events
Construction Sites
We have worked with some of the best news, entertainment, government and motion picture companies in their industries. We appreciate their ongoing trust and confidence in our equipment and dedicated team.